Sri Lanka's Hurulu eco park major tourist draw, revenue up 6-fold
Friday November 22, 2019 14:24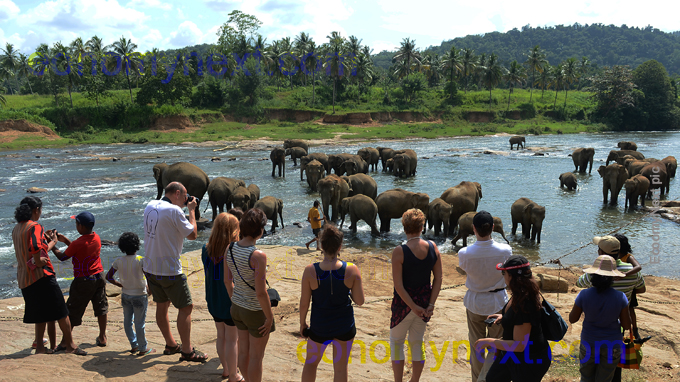 ECONOMYNEXY- Sri Lanka's Hurulu Eco park in north-central Habarana has become a major tourist attraction, with foreign visitors and revenue up six-fold, an official report said.
Hurulu Eco Park's revenue grew in 2018 to 48.5 million rupees from 7.3 million rupees in 2017, an increase of six times, Sri Lanka Tourism Development Authority said in its annual report for 2018.
Hirulu Eco Park is a forest reserve offering jeep safaris to see elephant herds.
The number of foreign visitors to the park rose to 36,664 in 2018, from 5,644 visitors in 2017. The total number of visitors to the park grew to 57,292 in 2018 from 7,409, a year earlier.
The park is home to many exotic and endangered animals such as the Sri Lankan elephant, Indian Star Tortoise, Sri Lankan Jungle fowl and the Rusty-Spotted Cat.
According to Tripadvisor.com, the cost of jeep safaris in Hurulu Eco Park ranges from 6,000 to 16,000 rupees (34-89 US dollars).
Sri Lanka's total conservation forest revenue contributed 71.9 million rupees to the foreign exchange earnings of 712,027.3 million rupees.
Tourist arrivals to Sri Lanka in 2018 was 2,333, 796, a 10.3% increase from 2017. Sri Lanka earned 4.4 billion US dollars from tourism in 2018, up 11.6 percent from 3.9 billion US dollars a year earlier, revised data from the Sri Lanka Tourism Development Authority showed.
SLTDA said the average stay of a person remained stable at 10.8 days in 2018 from 10.9 days a year earlier, while the average daily expenditure was 173.8 US dollars, up from 170 US dollars.
(COLOMBO, 22 November 2019)