Narcotics Bureau officers accused of trafficking re-remanded
Wednesday August 5, 2020 05:52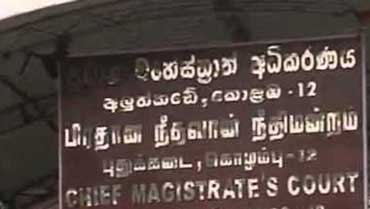 ECONOMYNEXT-The Colombo Magistrate's Court has ordered the 13 officers attached to the Police Narcotic Bureau accused of drug trafficking till August 18 on an application by the Criminal Investigations Department today.
The Colombo Chief Magistrate Lanka Jayaratne also rejected a bail application filed by attorneys for the accused officers.
The PNB officers were also not present in court as the Warden of the Angunakola had informed the court that they would not be transported to the court due to the COVID 19 situation.
The policemen were arrested after the CID charged that they had sold narcotics held in secure evidence storage for seized Heroin, Cocaine and other banned substances.
State attorneys have described the luxurious lives these accused have led and also showed evidence that some of them had bought land for more than Rs17mn.
(Colombo/ Aug 04/2020)
Reported by Chanka Jayasinghe